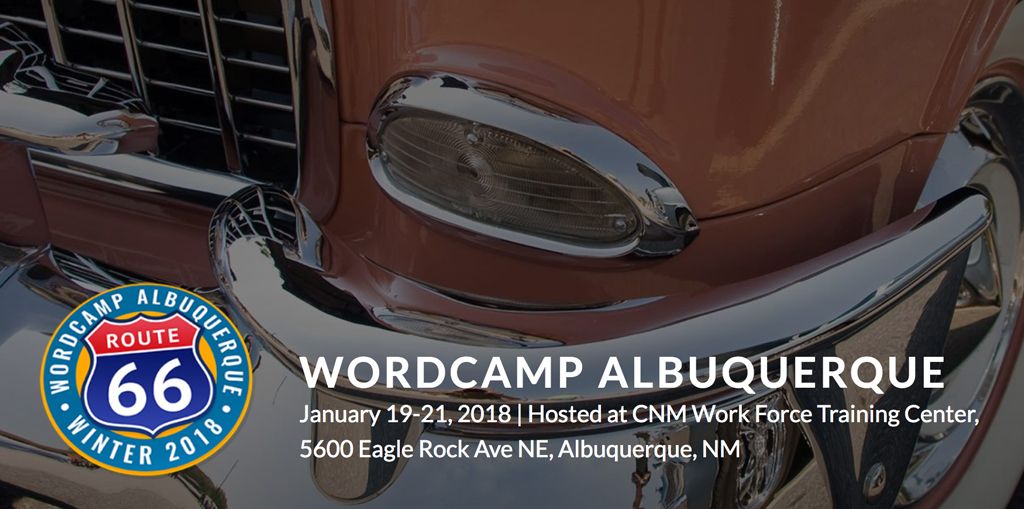 Ever since I booked a ticket to the United States of America, back in Nepal, I have had butterflies in my stomach. I had booked my flight for 29th December 2017 and reached Atlanta, Georgia with my family on the 30th. Starting off my New Year by coming to one of the greatest countries in the world as a vacation with my family is rewarding as it is. I celebrated the New Year's Party with my family, cousins, and friends along with some delicious food and also the fireworks. However, New Year's celebration and quality time with my family and friends are not the only reasons why I came to the United States of America. I will also be attending one of the most interesting WordCamp events of the year – WordCamp Albuquerque 2018, which will be held from January 19-21, 2018.
I am feeling really exultant to tell you all that I have been given an opportunity to speak at WordCamp Albuquerque 2018 and this opportunity has further emphasized my visit to United States of America. And, now that the party is more of over and with a little jet lag on, I am focusing on my presentation slides for WordCamp Albuquerque 2018. So, without going much further, I would like to thank all the organizers of WordCamp Albuquerque 2018, and especially Sam for inviting and giving me the opportunity to speak at such a grand scale event.
Being a speaker in an international platform like this, there will be a massive burden on my shoulder to make all the attendees and the crowd know my presence and to be heard. In spite of the nervousness, it is a challenge I will very much cherish—that's for sure!
WordPress communities, events, and opportunities like these are what made WordPress so attractive prospect to pursue. The WordPress community has given me so much more than I could have ever asked for, and now, being the speaker, I am very much delighted to be speaking on the topic – "Building a Theme Business: My Story". I will be sharing my experiences in the theme business sector and the ways to succeed on it during my speech. I will be presenting many ideas, views, concepts, and strategies to elongate one's Theme Business by emphasizing my own personal story. I, like any other person, have had many ups and downs in my professional life and I have had to make many changes within myself to be where I am today. So, I will be sharing all my life's work amongst all my colleagues in the crowd.
I will not be just talking about myself though. I will also be enthusiastically introducing the businesses that I currently am involved in, using WordPress, like DevotePress, NepalBuzz, ThemePalace, ThemeReview.co, etc., along with my theme site – Catch Themes. Most importantly, I will be telling people that theme business is a fun and innovative business to be in. With just a little bit of perseverance and dedication, one can have a fun and financially sound life ahead of them.
Also, I will be very much honored to share the grand stage with excellent speakers like John Maeda, Ashleigh Axios, Chris Lema, Dennis Snell, Konstantin Obenland, Ashleigh Axios, and many more.
In addition to it, I will be interviewed by Chris Lema, one of the finest public speakers in the United States of America. This marks my first interview in an international WordCamp track. So, I am really looking forward for all the new excitements and experiences that I am going to gain.
Putting all the speaking aside, I am already having a great time here in the United States of America with my family and friends. And, I am eagerly looking forward to WordCamp Albuquerque 2018 and meeting all the WordPress enthusiasts there. I am sure that I will get to learn a lot from this trip (as always).
So, all in all, I can't wait to get the party started. I am all pumped up with excitement to be a part of WordCamp Albuquerque 2018. If you are going to attend the event too, feel free to drop by and hear me speak in WordCamp Albuquerque 2018.
You can click here to check out the schedule of the events and here to check out the speakers' profile.
P.S – I will make sure to keep you guys updated on what I am up to next. In the meantime, be well guys! And have a great year!