The starting of the year 2018 was quite interesting for me. As you all might know from my previous post that I currently am in the United States of America. I will be returning to my home country in the first week of February. And I will make sure to tell you guys about this tour as soon as I land in Nepal. However, today, I have an interesting news to share with you folks. We, the Catch Internet team have officially started our Motovlog journey. So guys, say hello to our new Motovlog YouTube channel – Catch Wheels.
As we all know that Motovlogging has become a trend and a fun activity to do, nowadays and why wouldn't it be? After all, you get to relive every moment with Motovlogging. Not just us, but with our whole audience. If you're a regular visitor of my blog then you might know that we, the Catch Internet family often go out on tours to catch a break from our daily routines. The last tour we went to was in Bandipur to celebrate Christmas 2017 and New Year 2018. We all had our cameras and GoPros with us to capture the memories. Then, what started off as just another conversation between me and Ashish, piqued our interest soon. We then decided to create our own Motovlog channel on YouTube and that's how Catch Wheels officially came into existence.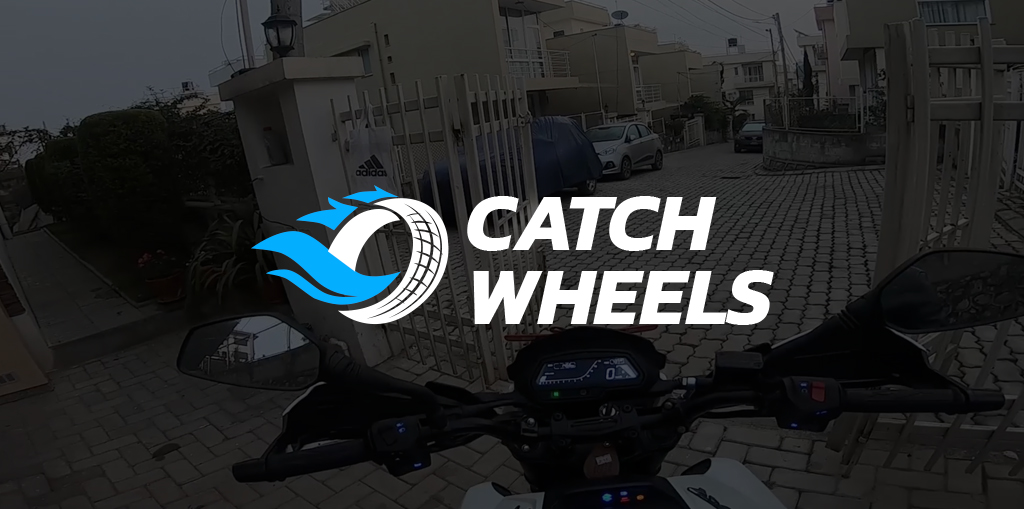 Catch Wheels is our side project in Catch Internet Pvt. Ltd. that is solely dedicated to Motovlogging. Me and my colleague, Aashish Rai are the founders of Catch Wheels. We both have a similar passion for biking and love going to places on our bikes. So, we thought that starting our own Motovlog YouTube channel would be a great way to share our journey with everyone and to motivate our viewers to also visit the places by showcasing the beauty of Nepal. From our tours, me and my team members will capture various moments on our respective cameras which then, will be the reference for our Motovlogs.
Now, talking about the first video, we've already uploaded our first Motovlog on Catch Wheels. It is called "Bandipur Tour". Riding to Bandipur, one of the most beautiful places in Nepal which is nearly 150 km away from Kathmandu was very exciting for us. The people on the video are me riding the Bajaj Dominar 400 with GoPro Hero 6 and Mahesh Maharjan riding TVS Apache RTR 200 with GoPro Hero 5. The videos taken by us will be compiled and edited for Catch Wheels by Ashish Rai.
As of now, we are taking Catch Wheels as a fun side project in Catch Internet. However, we will soon be launching an official website for Catch Wheels. Please make sure to subscribe to our YouTube channel and also show us your love by following us on Facebook. As we are just starting off this project, suggestions, and support of our audiences are of utmost priority. So, please make sure to watch our videos and give us those invaluable feedbacks. We will make sure to keep our viewers satisfied by capturing even more of our beautiful country in our videos.