The feeling you get when your hard work culminates to something amazing and, on top of that, receives praises is ineffable. Yesterday, Clean Education, the latest addition to the Catch Themes' inventory, was made live in the WordPress Themes Repository and that's the feeling we're experiencing.
Clean Education is the 26th theme by Catch Themes to be included in the highly coveted repository. One might think that we longer feel the same amount of joy when we see another of our themes up there but we beg to differ. Each time it's like happening for the first time.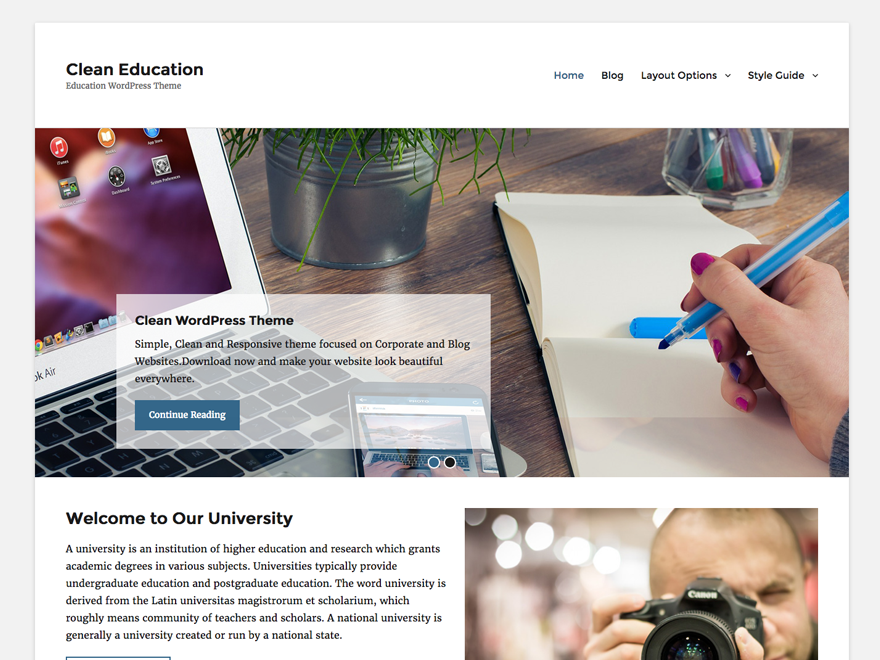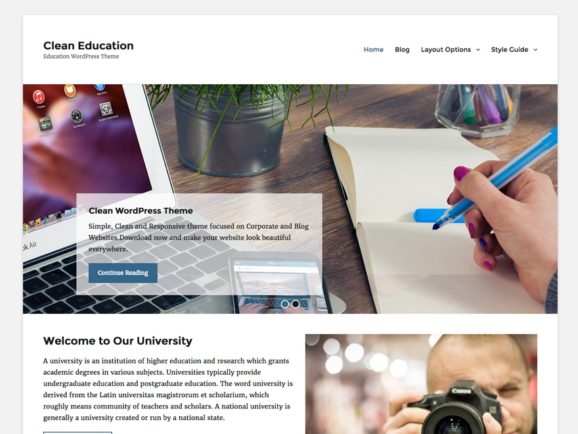 Clean Education is our first WordPress theme for schools and academic institutions. It has a very minimalistic design which comes into play to its advantage as it enhances its navigability. For those who understand the human mind, a simple fact becomes obvious: education must be entertaining. Indeed, information that captures the imagination will manage to stay with you for a lifetime. When creating an education website, you must attempt to make it aesthetically pleasing, engaging and informative. Clean Education is an education WordPress theme that can accomplish both objectives. It has a large roster of versatile features, in addition to a layout that is fully responsive. We put extra attention to its functionality. This education WordPress theme has powerful customization options. Each section has been neatly arranged for courses, professors, recent news, events, and testimonials. We believe that with Clean Education, you put your best foot forward to your visitors.
Two versions of Clean Education are available: Free and Pro. Make sure you check out them both as they have the potential to be your all-round solution for your website needs. If you're already using Clean Education, please share your experience below. And constructive feedbacks are always welcome as we learn and improve from your suggestions. Feeling so motivated for the future!