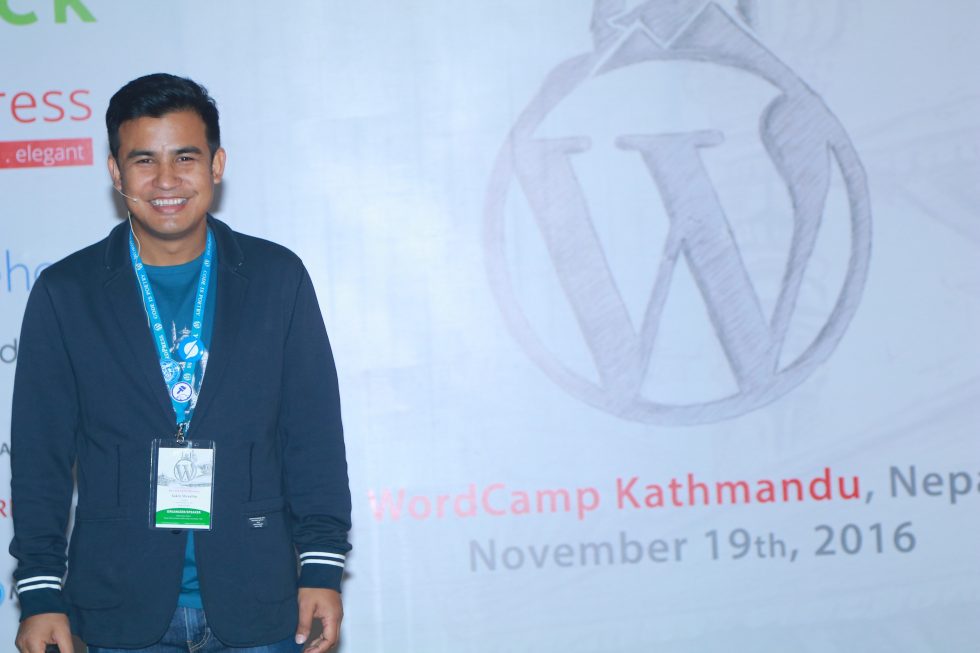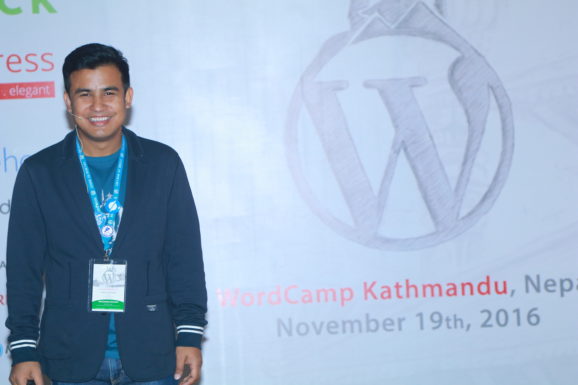 More than a week has passed since we completed WordCamp Kathmandu 2016 successfully. Following all the work that followed along with me traveling to the States shortly after, I have finally found a time to reflect on my experiences of the WordCamp. My expectations were quite high and they've surely been fulfilled. There are quite a few things I learned being the Lead Organizer of WordCamp Kathmandu 2016; in addition to WordCamp Nepal 2015.
WordCamp Kathmandu 2016 was one of my dreams which came to a realization this year. The first city-based WordCamp in Nepal and it was a huge hit. It sure has paved ways for more WordCamps in other cities. I look forward to attending them in the not-so-distant future.
Talking about my experiences, there are lots of things I've taken away from my experience as a lead organizer. However, to absolutely exact, I'll be sharing with you 5 things I learned being the Lead Organizer of WordCamp Kathmandu 2016.
Prioritize the Volunteers
One thing I have learned for sure is that you should always give high priority to the Volunteer team. With volunteers, you can never have too many of them. It is always better to have more volunteers. If organizers are the backbone, the volunteers are the limbs. Also, there should be a proper mixture of volunteers and organizers. The organizers are more involved with the preparations pre-event, but it's the volunteers who execute the tasks in the event itself. While during the event, organizers have more of an eagle eye view, the volunteers are the ones on the ground. Therefore, with volunteers, you can never have too many.
Division of Work
I know this is a well-known fact that the work division should be good. But it was from my years as a lead organizer that I learned how important it actually is. Make sure to create a perfectly divided work schedule. So no one troubles the other and everyone knows just what their job it. This way workload is lesser for everyone and tasks flow in almost an automatic fashion. In WCKTM 2016, it was good work division that allowed me more free time to network and interact with the fellow attendees.
Go Outside the Track
WordCamps are conferences, yes. But they don't necessarily have to be all speaker sessions and workshops. Feel free to add fun things into the mix. This year we had a photography contest, the sponsors had lucky draws and face paintings booths. We also had a happening after-party. It made the event considerably more lively and encouraged more participants to engage. We should encourage the sponsors to add their own fun ideas and be creative. The more fun we have, the more we love WordPress, what say?
Grooming
One of the things I learned being the lead organizer of WordCamp Kathmandu 2016 is that it is really important to groom the speakers. Not just groom, but have them ready to speak impromptu. I'm thinking that having weekly presentations in offices would be a great start. You see, we Nepali people are quite crowd-shy and for that awkwardness to go away, we should probably start way before the event. Or even make it a norm, for who knows what may come next!
Meetups and Tribes Meeting
Regular meetups are a must. Period. If you want WordCamps to be successful, you must keep the community thriving and meetups are the best way to accomplish that. WordPress Nepal community is very regular with our regular meetups and that's how we stay connected and maintain that equilibrium among each other. Additionally, I've learned that we should also have active Tribes meetings. Developers, Designers, Writers, Programmers, all having regular meetups so that they stay close-knit.
To sum up, these are all the things I learned being the Lead Organizer of WordCamp Kathmandu 2016. It was a wonderful journey for me. To have had the privilege of being the Lead Organizer of two consecutive WordCamps. For more details of the event and photographs, you can check out this awesome article by DevotePress. I am now stepping down and letting Yam B. Chhetri take the lead. I'll still be involved with everything, though. I hope that WordCamp Kathmandu 2017 will be an even bigger hit.
I'm off to WordCamp US 2016 now, where I'll be attending as a speaker for the first time. I'll be letting you know the details soon.
Cheers!