T-Mobile said Tuesday that it would introduce details of the first and much-anticipated mobile phone based on Google's Android software on Sept. 23 at a news conference in New York.
The phone itself, which is being manufactured by HTC, is not likely to be available until next month. But top executives from Google, T-Mobile and other companies are expected to unveil details about the phone's release date, pricing, plans and software at the news conference.
The phone is expected to become a challenger to other high-end phones like Apple's iPhone and the BlackBerry line of devices made by Research in Motion. Other manufacturers and cellphone carriers are expected to introduce Android-based phones in the coming months.
Google is promoting Android phones as a way to ensure that its services, as well as other services that may use its advertising system, are available on a broad range of mobile phones. But Google also stands to benefit from the popularity of devices like the iPhone, whose PC-like Internet browser has greatly increased the likelihood that its owners will conduct Web searches on their phones.
More Details about the Google Phone Codename "Dream"
Internet search engine giant Google is branching out into the mobile phone industry, with a new phone due out in the next two weeks.
Codenamed 'Dream' it will be available in America and the UK exclusively through T Mobile.
The phone will be will be made my Taiwanese manufacturer HTC and will be the first phone to use Google's Android software.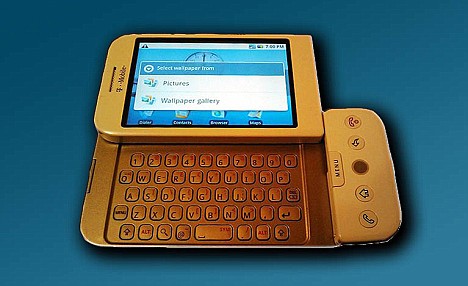 Super phone: Google believe 'Dream' will become a top seller
The Android browser is built on the same technology as the new Google Chrome browser but designed for smaller screens.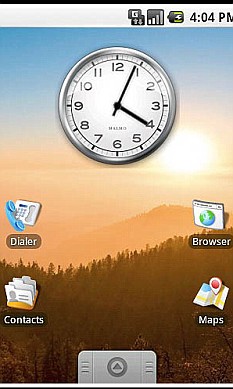 'We're in the final stages and having lots of sleepless nights, but we're very happy with the results,' he said.
Google is under pressure to deliver a product that will challenge Apple's hugely hyped iPhone 3G.
'If we come out with a dud, people will go, 'Well, that was a waste of time,"' Rubin said.
However, Google's product is likely to develop significantly after its launch.
The company said the Android platform will be open-source, which will encourage innovation by allowing outside software developers to tinker with the system and create better mobile programmes and services.
The mobile chief was co-founder and former CEO of Danger Inc, which built the T-Mobile Sidekick, a pioneering web phone with a flip-out keyboard. Industry experts believe the Dream phone will use a similar design.
Google hopes the Android platform will drive even more mobile web surfing than the iPhone, which has seen web usage rocket in comparison with other phones.
T-Mobile is planning to launch the phone in New York on September 23, according to sources quoted by Reuters.
— Maybe a great rival for Apple iPhone
Source: New York Times, Mail Online
Sakin